Description
We're sure you're probably very keen to forget the year 2020.  But perhaps it's even more important than ever to reflect on the challenging year we had. We are both fans of reflection and planning, and we do these regularly for our private lives but how about our professional development?
Inspired by the YearCompass (https://yearcompass.com/) we are inviting you to celebrate your victories, learn from your mistakes and set out new goals. What were you most proud of? Who/what influenced you the most? What was the biggest surprise of the year? Join us to answer these and other questions and share some insights and ideas.
The second part of the YearCompass is about looking forward, so that's what we will help you to do! By the end of the session, you will have a professional development plan that will help you with the year ahead. We would like the session to be partitcipant-driven, so make sure you have your microphone (and maybe your camera) on!
Bios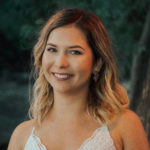 Anita Derecskei is an ELT teacher, CELTA trainer and Cambridge speaking examiner based in Barcelona. She trains novice and experienced teachers and is especially interested in learner autonomy and the use of technology. She has worked as a teacher in various contexts (general English, business English, teenagers, kids, ESP, EAP) in Hungary, the UK and Spain. She enjoys creating training course for teachers and creating engaging materials. She is a proud member of Cooperativa de Servéis Lingüítics de Barcelona (https://www.slb.coop/) and a regular presenter at various conferences.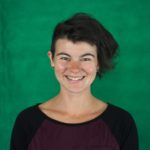 Anna Neil is an ELT teacher and CELTA teacher trainer based in Brighton. She specialises in educational technology and has developed a vocabulary revision app explayn.co.uk. Anna has taught a wide range of classes both face-to-face and online and her teaching style works particularly well with young learners. She also delivers training sessions for other teachers and regularly presents at ELT conferences such as IATEFL and others.