Watch Geoff Jordan take a look at how we learn an L2. Take notes and prepare for a quick comprehension check in the next section. The presentation file can be downloaded separately by clicking on the Materials tab.
References
The Gass diagram referred to at 3:23 in the presentation can be seen more clearly below: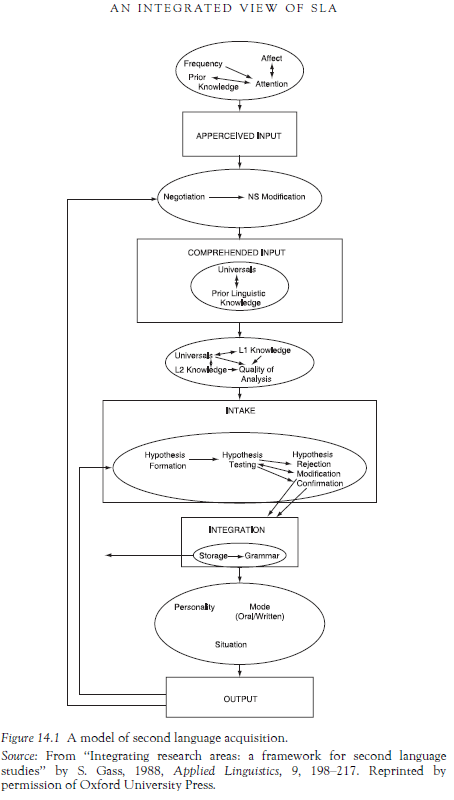 Meanwhile, these are the texts referred to in the presentation: they are not necessarily recommended reading!