How would you go about making a test for a Target Task that you've discussed, or was presented to you, earlier in this course? Please choose one that involves language production.
Use Fulcher's diagram below to help describe the process, but don't feel you need to go into every step. The most important aspects are Purpose (who will use the test results?), Design (an outline of the task you'll ask the testees to perform) and Evaluation (which criteria will be used, and how).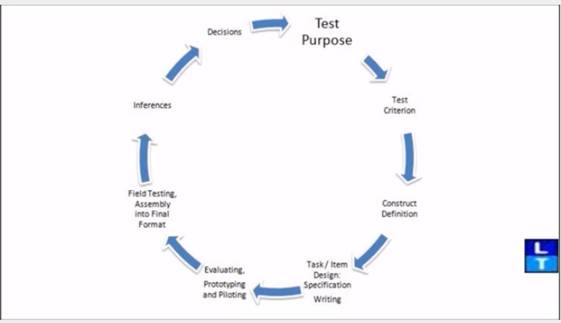 Please write around 800-1000 words. Inclusion of an actual assessment that you have designed, as it would be presented to the learners, is optional. However, we should be able to clearly envision how this assessment would look.
Please submit by Thursday, April 15th 2021.